Latest News
New album title and trucklist unveiled!
We made it!
After a long, hard work, our new album "HOPELESS CASE OF PERSEVERANCE" is finally complete. It has been recorded at Armando Mefisto's GuestzHouse Studio (drums, bass) and at NewGreenMountain Audio (guitars, vocals and mixing) by the mighty Danilo Silvestri, known for his work with Giuda.
The tracklist is:
1. perseverance
2. gettin' laid
3. acid easy
4. ridin' on the road
5. eyes wide open
6. every underdog has his day
7. when the fat hits the fire
8. make my day
9. leave it alone
10. i was told (Rhino Bucket cover)
We don't have a release date yet, so keep your eyes on this page!
Ten years of The Guestz!
We don't actually remember the exact date we founded this band (some say the first band meeting happened in July, some others in September!), so the only possible date to celebrate our 10th anniversary is the first concert.
We played at Linux, in Rome, opening for Surgery. The setlist is here. Below is a collage of pictures from the concert.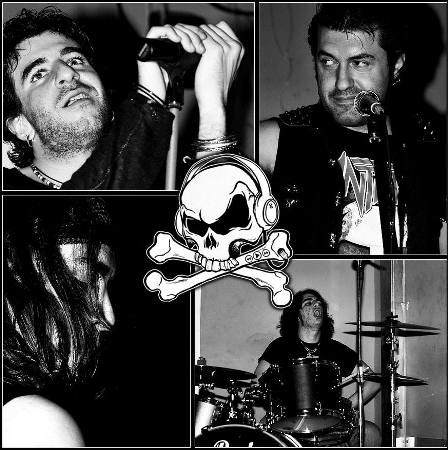 During these ten years a lot of things happened: successful gigs, awful gigs, average gigs, well paid gigs, unpaid gigs, rehearsals, recordings, great songs, bad songs, soundchecks, tours, hailstorms, beers, two beers, stage antics, technical troubles, newborns, memory failures, endless discussions about small details of the arrangements, a lot more shenanigans and a lot more good laughs.
But the best is yet to come: we are well into the mix of the new album (7 out of 10 songs completed) and very soon we will unleash the first single!
Thank you to all the people who supported us during these years, and get ready for more years of rock 'n' roll!
Live videos